Superior materials & personalized style options
BCI Bath & Shower offers a wide array of custom products to help you design the bathroom of your dreams. With superior materials and personalized style options, every bathtub and shower is customized and manufactured to order for each individual household.
Ohio's Best Home Improvement is proud to partner with BCI. No matter your design preferences or accessibility level, Ohio's Best Home Improvement can create an affordable, unique bath or shower system tailored to your wants and needs. Contact us to start planning your dream bathroom today.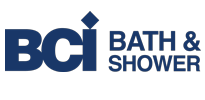 Shower Enclosures & Doors
Fill out the form below or call us at (614) 653-5987 to get a quote for your home improvement project