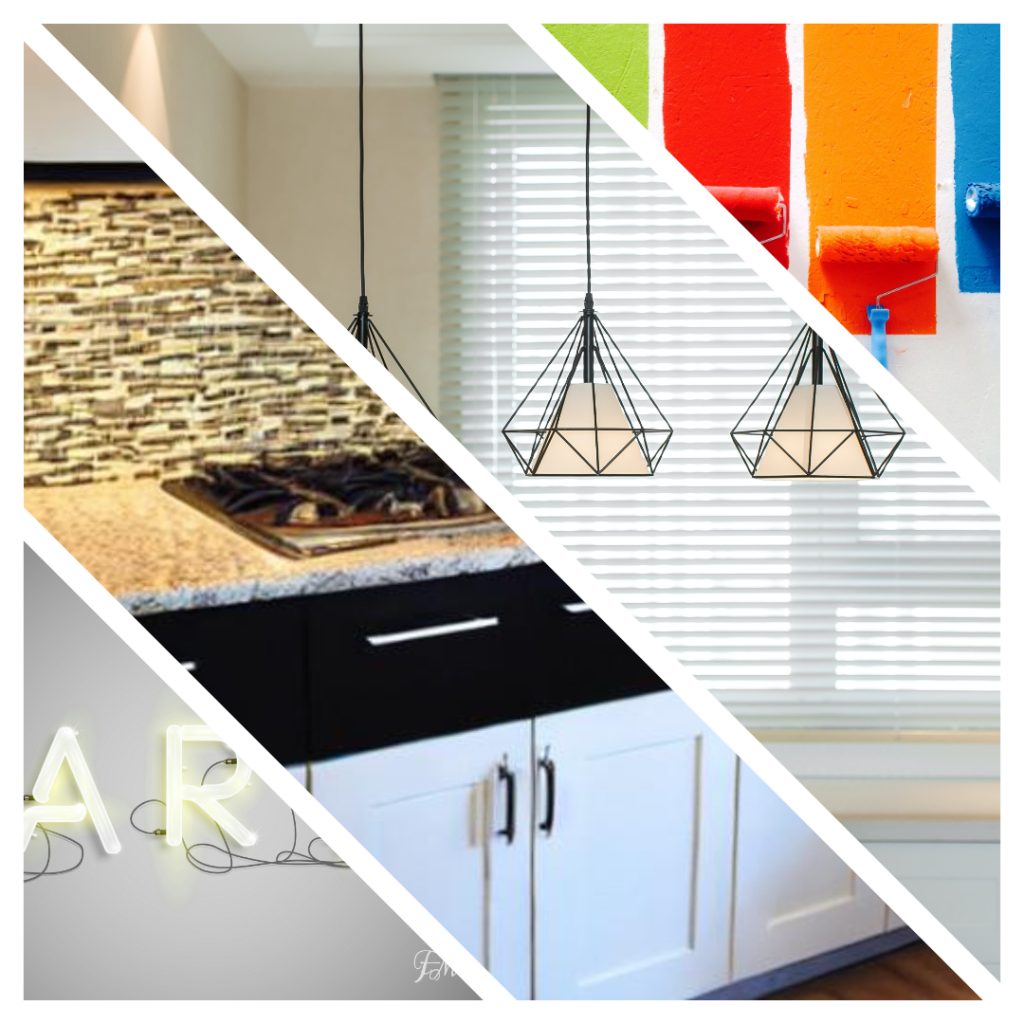 Home improvement projects don't always need to be complex and time-consuming. With a little creativity and some simple tools, you can give your home a fresh look without breaking the bank. Whether you are a seasoned DIY enthusiast or a beginner, here are a few easy home improvement projects that can make a big impact.
Painting Walls to Adding Backsplash
Painting walls is one of the easiest and most affordable ways to transform the look of your home is by painting the walls. Choose a color that compliments your furniture and creates the ambiance you desire. With a few buckets of paint and a roller brush, you can easily revamp a dull room into a bright and vibrant one.
Adding a backsplash in your kitchen or bathroom can bring a stylish and elegant touch to the room. There are many easy-to-install options available, such as adhesive-backed tiles or peel-and-stick panels, making it a simple yet impactful easy home improvement projects.
Swapping out old light fixtures for new ones can instantly modernize any room. Whether it is a chandelier, pendant lights, or even just a ceiling fan, replacing outdated fixtures with modern designs can elevate the overall look and feel of your space.
More Easy Home Improvement Projects!
Creating a gallery wall by displaying a collection of artwork, photographs, or even family heirlooms on a gallery wall can add a personal touch to your home. With some frames and hanging hardware, you can create a unique and eye-catching display that reflects your personality and enhances the overall aesthetics of your space.
Revamping cabinets is an effective way to refresh your kitchen or bathroom. Simple tasks like replacing handles and knobs, or giving them a fresh coat of paint or stain, can make a significant difference in the overall appearance of your room.
Installing new flooring might sound daunting, but installing new flooring can be a manageable DIY project. Many Flooring options today come with interlocking systems, making it easier for homeowners to install themselves. Whether it's laminate, vinyl, or even carpet tiles, replacing old flooring can transform the entire look of a room.
Remember, home improvement projects don't always have to be complicated. By choosing easy and manageable tasks, you can make a significant impact on the overall appearance and ambiance of your space. So roll up your sleeves, gather your tools, and get ready to give your home a well-deserved makeover.
For more updates check us out on Facebook, Instagram, Twitter, & Pinterest!