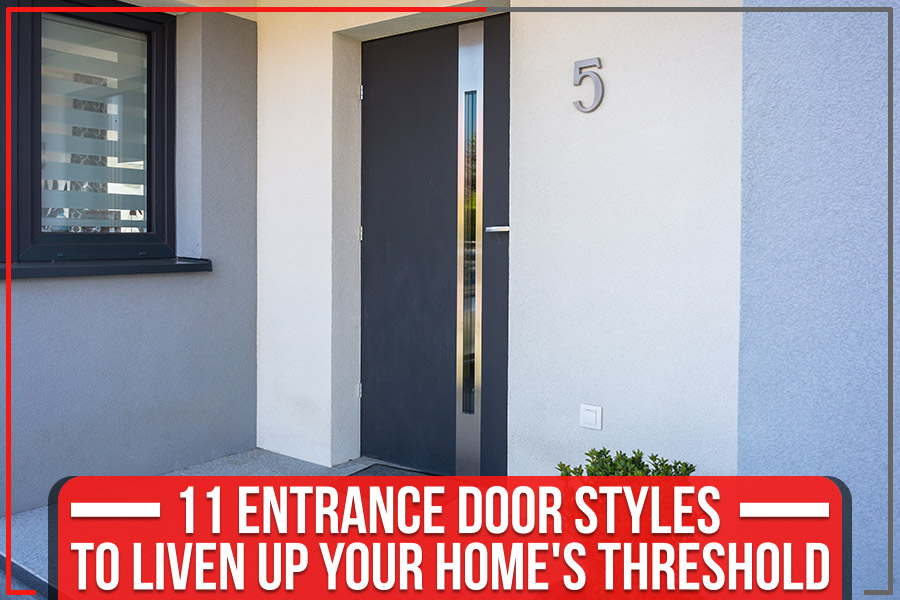 \Your home's threshold is essential to your property's overall look and feel. The first impression of your lifestyle is the entrance door, so it must be lasting.
A beautiful entrance door can enhance your home's curb appeal. There are many different styles of entrance doors to choose from, so you're sure to find one that suits your taste. This blog post by Ohio's Best Home Improvement will discuss 11 popular entrance door styles that add some pizzazz to your house's threshold in Pataskala, OH!
1. French Door
One popular entrance door style is the French door. French doors have two panels of glass that open outwards, creating a spacious and airy feel. French doors are a great option if you're looking for an elegant entrance door.
2. Traditional Style
Another popular entrance door style is the traditional style. This door often features wood construction with panels and carvings, giving your home a classic look. A sleek traditional door can make a big statement and is perfect for homes with contemporary designs. Additionally, some conventional doors come equipped with beautiful stained glass windows, adding extra charm to your threshold.
3. Sliding Barn Door
If you're looking for a more modern entrance door style, consider a sliding barn door. These doors form another popular choice. Sliding barn doors have become increasingly known for their elegance and convenience.
4. Contemporary Style
Another excellent option for a modern look is an all-metal door with clean lines and no ornamentation. This type of door often has a sleek, contemporary style that will make your entrance pop.
5. Farmhouse Door
For a more rustic entrance door style, consider a farmhouse door. They are simple and unfussy. These doors typically have painted wood panels. They feature natural materials like wood or stone often have a weathered look.
6. Mediterranean Style
They have ornate details like wrought iron hardware or hand-painted tiles.
7. Asian Style
They are minimalist and sleek, often made of bamboo or other lightweight materials.
8. Arched Doors
Arched doors are a beautiful and unique way to add character to your home's entrance. They can be made from various materials, including wood, metal, and glass, and can make a statement when you walk up to your home.
9. Custom Doors
If you want your entrance door to stand out, consider making a custom design. Many talented artisans can create a one-of-a-kind door that will perfectly match your home's style.
10. Painted Doors
An easy option to add personality to your entrance is painting the door in a bold color. It will brighten up a dull space or contrast a more neutral façade.
11. Window Doors
If you want some natural light, consider installing a window door. This type of door can also help to make your home more energy-efficient by allowing you to take advantage of passive solar heating.
Conclusion
No matter which entrance door style you choose for your home in Pataskala, OH, it's essential to ensure it is correctly installed. Improper installation can be problematic later, such as water leakage and heat loss. That's why it's always best to hire a professional contractor like Ohio's Best Home Improvement to install your new entrance door. We are the masters of installing all types of doors, and we guarantee a perfect fit every time. Contact us today for a free estimate!