Make the bathroom of your dreams a reality.
At Ohio's Best, our experienced specialists can design a personalized, modern bathroom including a bathtub or shower that you'll love, with an emphasis on privacy and comfort.
While tub refits can be a quick fix, a new or custom bathroom gives you the opportunity to design your entire space to align with your unique needs and vision. Plus, we offer affordable rates and financing options as low as $149 per month.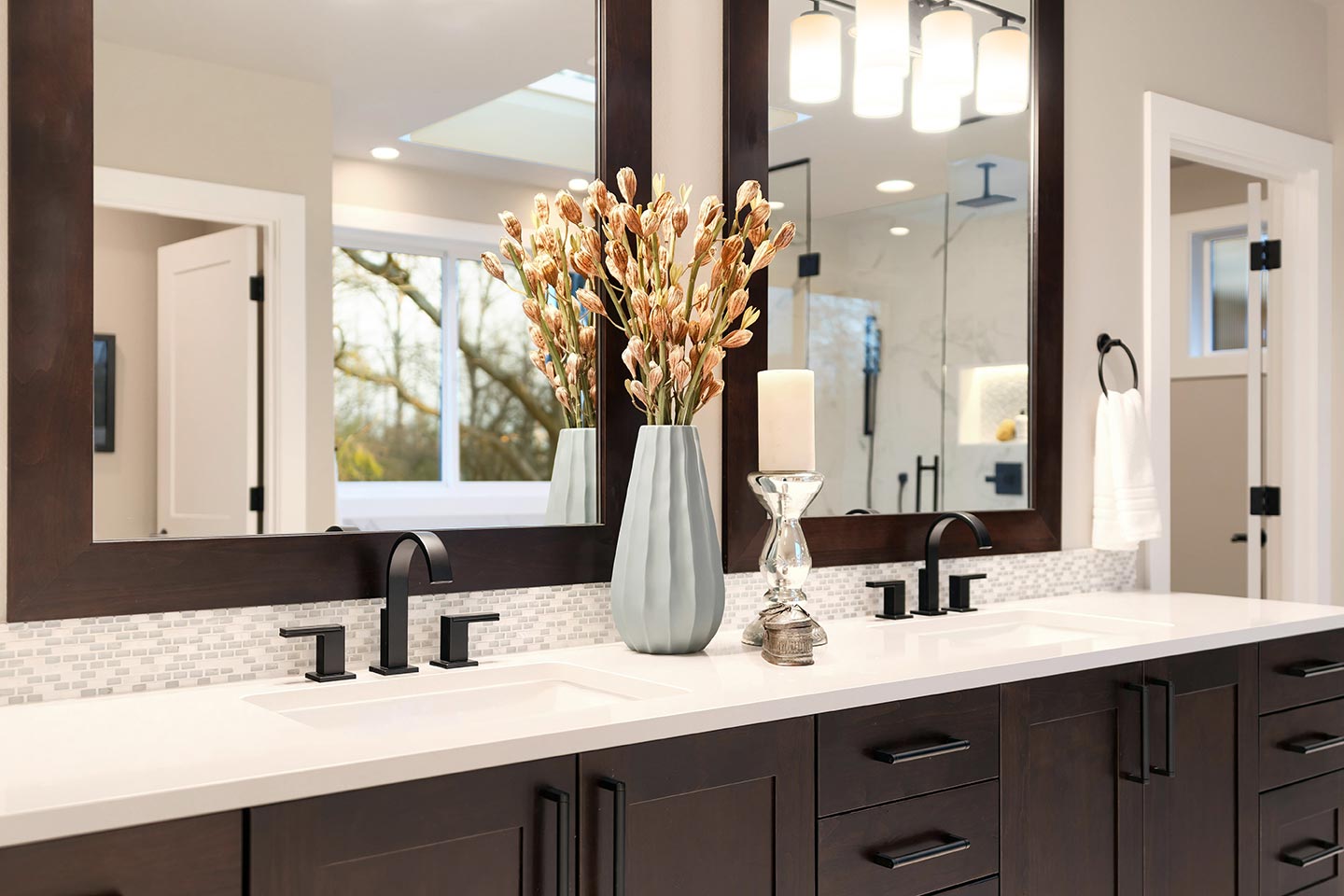 Need a bathroom remodel or renovation? You're in the right place. Whether you're looking for a thorough, detailed overhaul or a simple upgrade, our top-tier design team can turn your bathroom into the perfect space for your unique needs. Our experienced specialists can install new bathtubs and showers, vanities, lavatories, toilets, flooring, and more – whatever you need to create the bathroom you've been dreaming of.
Bathtub & Shower Conversions
Maybe you need to convert your bathtub into a shower for easier accessibility. Or you might want to transform your shower into a luxurious tub for heightened relaxation. Whatever the case, tub-to-shower and shower-to-tub conversions are easy and no-stress with Ohio's Best Home Improvement.
No matter your age or ability level, your bathroom should be safe and accessible. Our trained experts have a combined 25 years of experience building bathrooms with safety as their top priority. If you're in need of a bathroom with increased accessibility features, our professionals are here to help.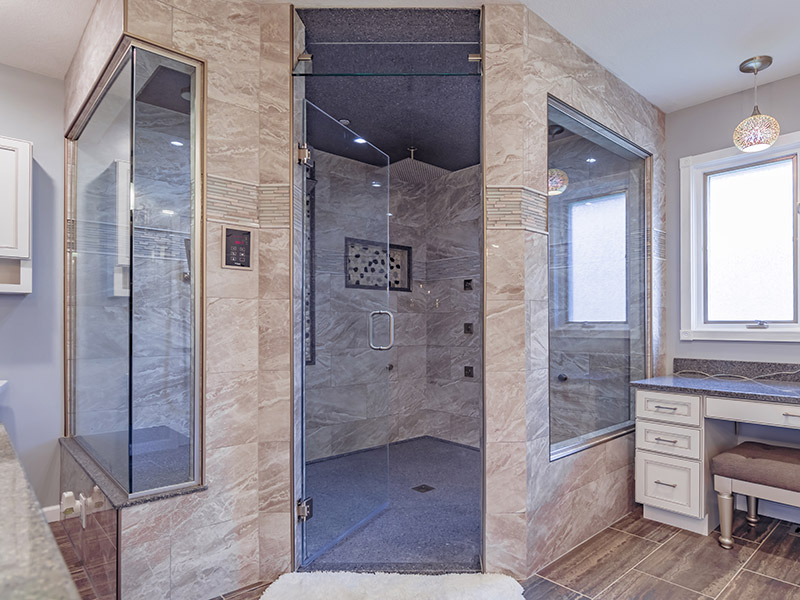 Shower Replacement & Remodeling
If you feel like your shower never fully looks clean or are experiencing mold, mildew, or cracks, a shower replacement may be the answer. With a shower replacement or remodel, you can transform your bathroom into an exciting new space.
Walk-in showers offer an accessible and practical option for bathrooms large and small. Those with mobility issues can safely use the shower with reduced or no curbs to step over. Plus, walk-in showers are easy to clean and provide an open, more spacious appearance.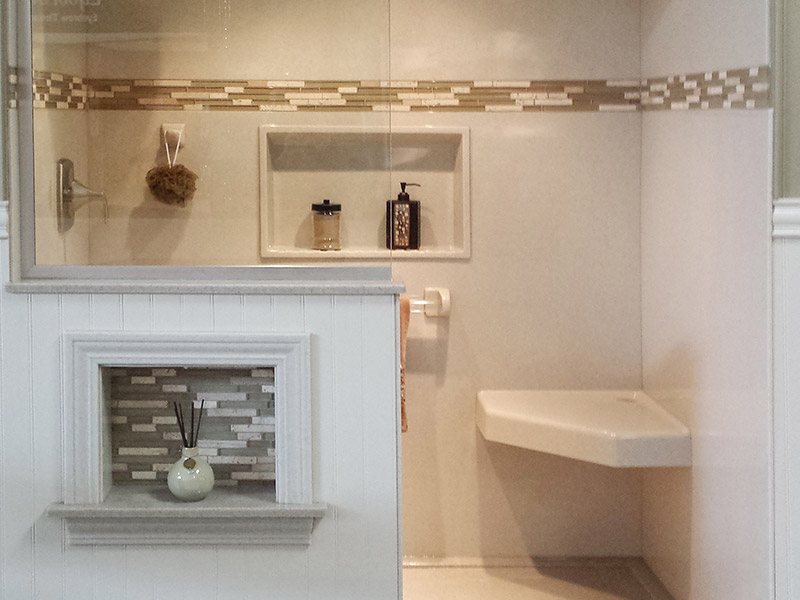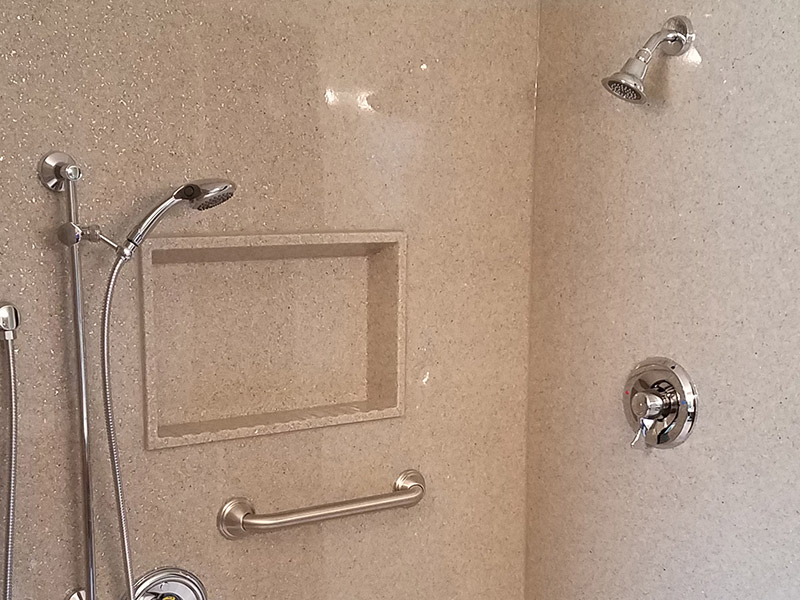 Acrylic Showers & Wall Systems
Say goodbye to mold and mildew with an acrylic shower or wall system. Acrylic wall panels are typically resistant to mold and mildew, with the additional advantage of being easy to clean and durable. Not a fan of acrylic? We offer a number of tile options including stone tile, subway tile, shiplap, and more.
New shower surrounds are a simple, quick way of giving your bathroom a brand-new look on a budget. By concealing age, cracks, and discoloration, our specialists can transform your shower in as little as one day!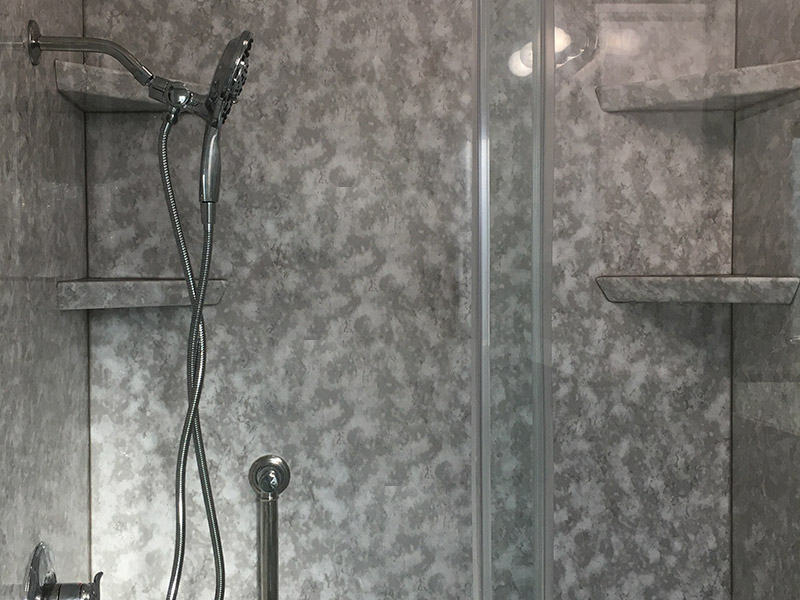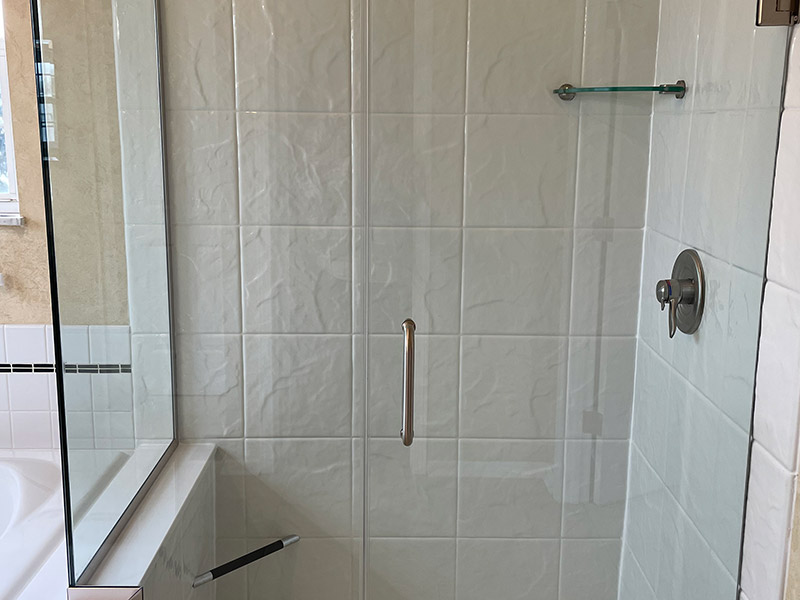 Shower Doors & Enclosures
Updating your shower doors or enclosure can drastically alter the appearance and ambiance of your bathroom without breaking the bank. Whether you want a fully frameless glass door for a minimal, clean look, or a sliding door to make your space more efficient, our experienced designers can customize your door to your specifications.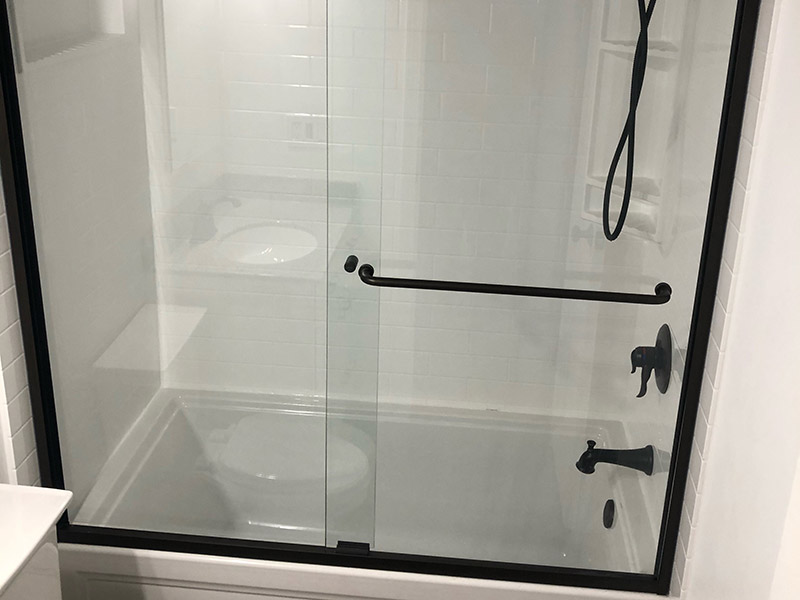 Bathtub Replacement & Remodeling
If you've noticed mold and mildew, difficult-to-remove stains, cracks, or a finish that never seems to get completely clean, it may be time for a tub replacement. Whether you want a brand-new bathtub, combination bath and shower, or a bathtub-to-shower conversion, we can help meet your specific needs.
A walk-in bathtub gives you the best of both worlds: enhanced safety and elevated comfort, even if your mobility is limited. With an entry door, grab bars, and non-slip surfaces, you can prevent falls and slips while luxuriating in the bathtub you deserve.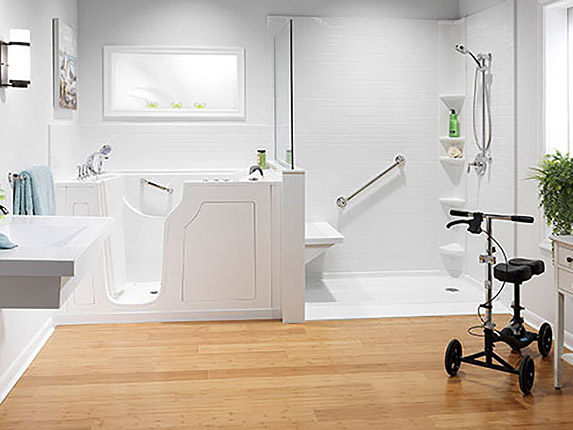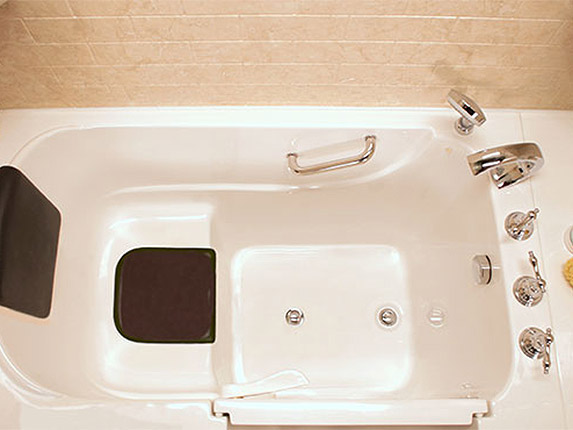 With a therapeutic bathtub, you can create a spa-like experience right in your home. Hydrotherapy using tubs equipped with whirlpool jets and massage capabilities can provide enhanced relief and relaxation for aches, pains, soreness, poor circulation, and more.
Experiencing an impossible-to-clean shower, excessive mold, discoloration, or cracks? If your bathtub is showing its age, a bath refit may be the right solution. Our skilled technicians can offer recommendations and a whole new bathtub experience at a competitive rate and quick turnaround.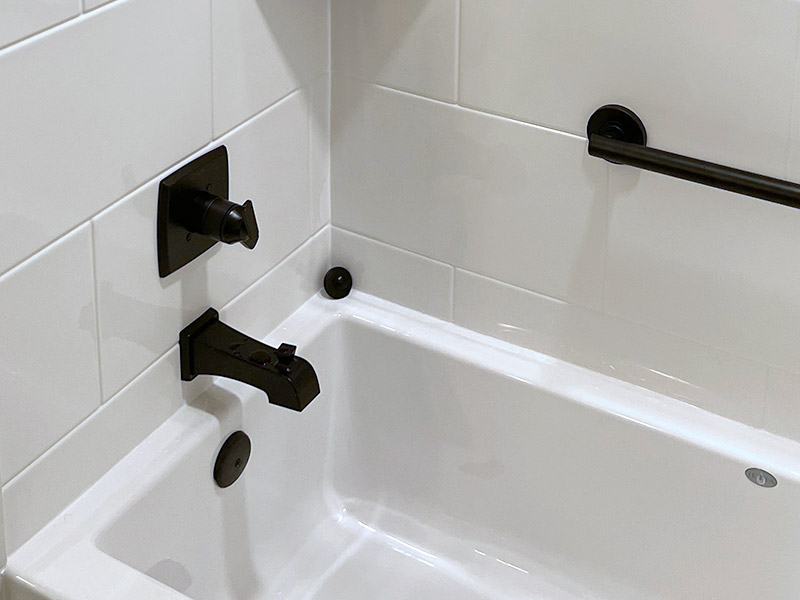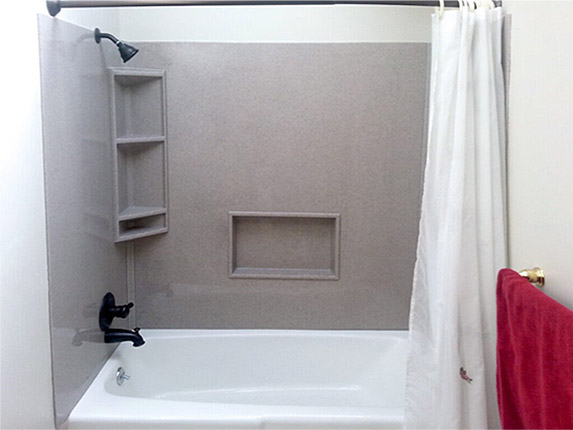 Sometimes, a small update is all it takes to make your bathroom feel new again. Installing a new bath surround can quickly and easily transform your bathroom and will last for years, with plenty of customization options available. Plus, a new tub surround can be installed in just one day, so you'll be able to enjoy your new bathtub right away!
Fill out the form below or call us at (614) 653-5987 to get a quote for your home improvement project