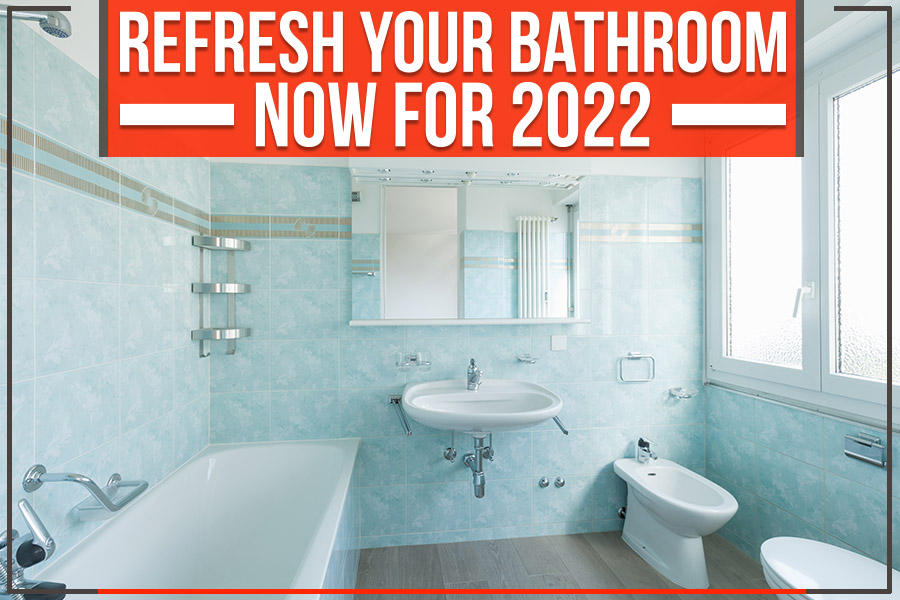 Every year, it seems that the demand for bathroom upgrades increases. This is because people are always looking to make their homes look better and feel more comfortable. Considering that most bathrooms are used multiple times a day, it's not hard to see why having an updated bathroom can be so important. That's why Ohio's Best Home Improvement offers reliable service for all of your bathroom needs in Columbus, OH!
We'll discuss how you can refresh your current bathroom setup now while also preparing for 2022 when many new spring-time trends will come into play!
Tip 1: Through the Shower Glass
In the first tip of our blog post, we're going to discuss how you can make your bathroom look more modern by installing a new shower door. Shower doors are a great way to update any bathroom quickly and effectively!
Not only do they prevent water damage, but they also give an updated feel with their sleek design. They're also much easier to maintain than traditional shower curtains!
Tip 2: Low-Flow for Low Bills
If your current faucet is older, it's likely wasting more than its fair share.
No more! Take action and install low-flow faucets and showerheads in your bathroom to start saving water – and money! Low-flow fixtures use significantly less water while still providing the same great experience.
Low-flush toilets are also a brilliant way to save water and money, plus they're much more environmentally friendly. Low-flush toilets use a maximum of 1.6 gallons of water per flush, which helps protect the environment by keeping gallons of waste out of landfills every year!
Whether you do it for your wallet or our Earth, Ohio's Best Home Improvement offers bathroom remodeling at competitive prices!
Tip 3: Add New Features!
Your bathroom is a very personal space, and so it's essential to keep it feeling fresh and up to date.
Adding new features is one of the easiest ways to refresh a bathroom without having to do anything too drastic or pricey! Just think about what makes your space feel like "you" and find easy ways to update it.
Trendy and helpful additions like custom vanities, rainfall showerheads, or heated floors can make a space feel new again. And don't forget about accessories like colorful rugs, fresh towels, and patterned mugs and holders!
Tip 4: Splash Some Color!
Just adding a bit of color can do wonders for a bathroom.
Bright, light-friendly paint colors like taupe and soft grey can open up a space or go for something more distinct like charcoal or pistachio green. If you're feeling daring, try adding some wallpaper with a fun pattern to one wall!
Why not go for a bold wall wash in the shower or bathroom sink area, or hang up dimmable LED strip lights? They come in so many different colors and don't take much room.
Wrap Up
These are only a few of the many ways you can refresh your bathroom without breaking the bank.
We hope you found this helpful and that you'll consider giving Ohio's Best Home Improvement a call at Columbus, OH, for all of your home improvement needs! We're proud to offer reliable service at an affordable price.
Thanks for reading, and request an estimate today!