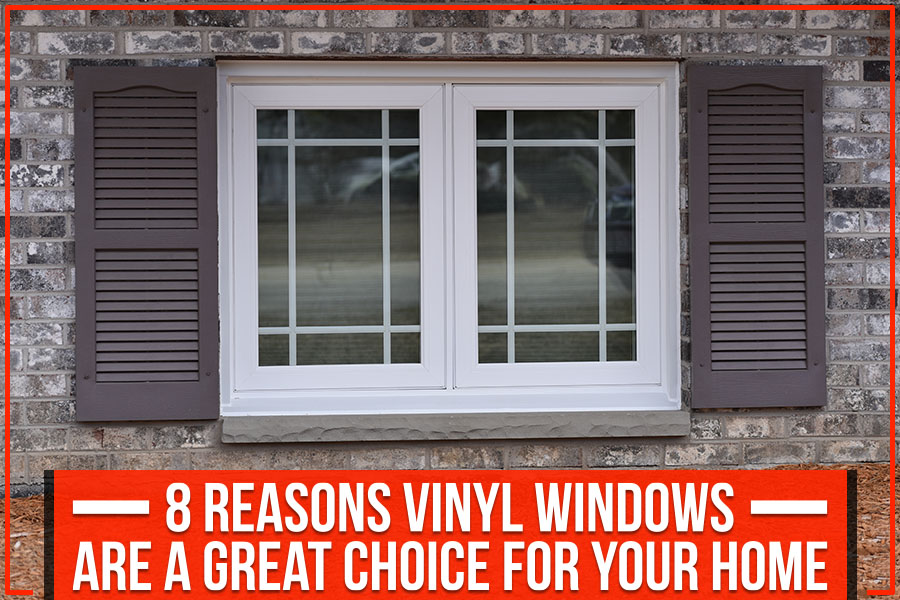 If vinyl windows are something you've never given much thought to, it's time to explore the many benefits they offer. They are an excellent choice for your home because vinyl is energy-efficient and allows plenty of natural light.
If this isn't reason enough to consider vinyl windows, here are eight more reasons shared by the experts at Ohio's Best Home Improvement in Circleville, OH. They explain why vinyl windows should be at the top of your list when deciding which type of window to use for your home!
Energy-Efficient
Vinyl windows are energy-efficient, meaning vinyl can help keep your home cool in the heat of summer and warm during chilly winter months. With tight seals around each window frame, you'll save money on energy bills because less cold air will escape through the vinyl windows.
Low-Maintenance
Vinyl windows are incredibly low-maintenance. Unlike wood windows, vinyl won't warp, rot or fade over time and there's no need for painting or staining. Vinyl is also scratch-resistant, so you don't have to worry about scratches showing up on the window surface. A quick wipe down with a damp cloth is all it takes to clean vinyl windows.
Resistant to Weather Damage
Vinyl windows are resistant to rot and mildew, so there's no need for caulking around the window frames. Vinyl also won't crack or warp when it expands in hot weather, which wood can do.
Customizable
Vinyl windows come in various styles and colors to be customized to your tastes. You can also install decorative vinyl shutters with matching colors to give your home a stylish look.
Durable
Vinyl is a robust and flexible material that's durable and capable of withstanding high levels of stress. Vinyl windows are an investment in your home because they'll last for many years.
Affordable
Vinyl windows are some of the most affordable windows on the market. They're often cheaper than other window materials like wood and metal. This makes them an excellent choice for budget-minded homeowners.
Eco-Friendly
Vinyl isn't just a durable material; it's also eco-friendly and made from recycled materials that would otherwise end up in a landfill. Vinyl windows don't corrode, so there's no need for harmful paint or sealants that could potentially damage the environment.
Lightweight
Vinyl window frames are lightweight but durable enough that they won't fall apart or need to be replaced. This makes vinyl windows an excellent choice for most homes, especially older houses where you may have some structural concerns or issues with foundation walls.
If you're looking to get the best windows for your home in Circleville, OH, Ohio's Best Home Improvement can help. We offer quality products like ProVia Endure windows, designed with longevity in mind and made of premium materials that will last a lifetime.
With our knowledgeable staff always on hand, we want to ensure that you get the perfect window replacement service for your needs.