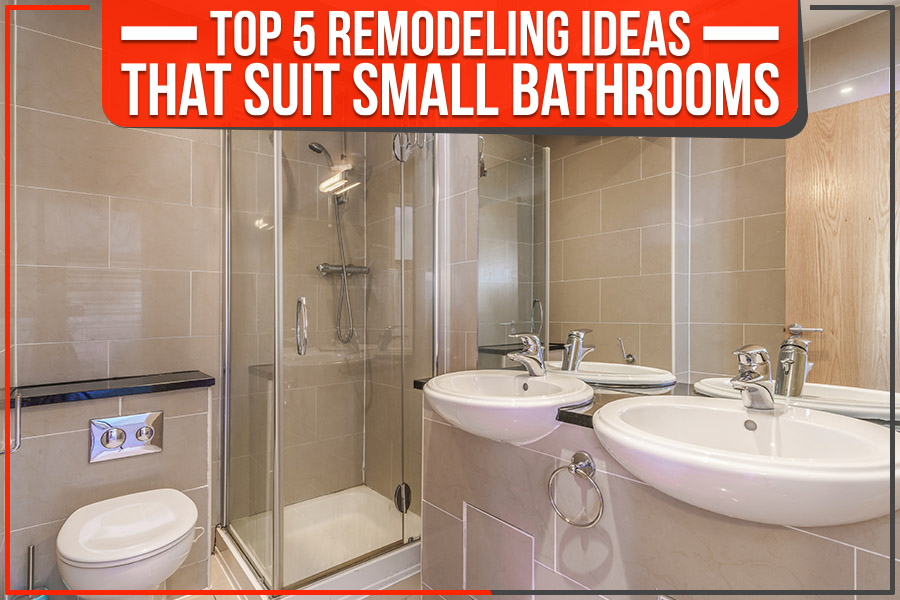 Small bathrooms are small, but they don't have to be cramped. With the right remodeling ideas and design choices, you can turn them into beautiful spaces that feel large and spacious. Other than kitchens, bathrooms are a common remodeling choice for homeowners. They're an essential part of your home, and investing in them will offer fantastic returns.
Small bathrooms can be tricky spaces to work with, but by following these simple tips, you can remodel your bathroom on a budget to create a functional and beautiful space that works for you. And don't forget that updated bathrooms are one of the features buyers look for when it comes time to sell!
If you're looking for some ways to improve your bathroom this year, then read these tips by Ohio's Best Home Improvement.!
1) Say Goodbye to the Bathtub
Bathtubs occupy 13 square feet of space on average, which is a lot of room in a small bathroom. If you're looking to free some space, then consider getting rid of your bathtub and replacing it with a shower stall instead. This saves you space and also saves money on the water bill.
2) Get Creative with Design
One way to make your small bathroom feel more significant is by using creative design ideas. For example, install a pedestal sink instead of a traditional vanity, use light colors on the walls and ceiling, and install a glass shower enclosure rather than a curtain. These tricks will help reflect light and create the illusion of more space.
3) Keep it Light
A small bathroom full of fixtures feels like an overstuffed closet. When remodeling your bathroom, remember that light is your best friend. You'll save money on electric bills and make your bathroom look more prominent since the light will bounce off of every surface.
You can warm up a room by adding wood finishes to cabinets, floors, or countertops.
4) Try Adding Open Shower Enclosures
A small bathroom can seem larger by adding an open shower enclosure instead of a curtain. This gives a more spacious vibe and enables greater storage flexibility. However, ensure you have enough room to maneuver comfortably before taking this step! As always, measure carefully and get professional help if needed.
5) Try Using Bold Colors 
Avoid the temptation of using too many different patterns or objects; you want your design choices to enhance the overall look and not distract from it. Instead, go for one bright color (a favorite of stylists everywhere), like orange! If this feels too much, try painting just part of an accent wall in that color instead.
Some other great ideas for remodeling your small bathroom include: choosing smaller cabinet hardware and adding storage solutions like shelves or baskets. By implementing some or all of these tips, you can create a spacious and stylish bathroom that suits your needs perfectly!
Bathroom remodeling is not confined to a few ideas; if you surf the internet or your favorite home remodeling blogger, you'll come across many impressive suggestions. You can filter these ideas by contacting bathroom remodeling experts at Ohio's Best Home Improvement. You can discuss anything related to home remodeling and improvement with our staff in Dayton. Get a quote from our team now!