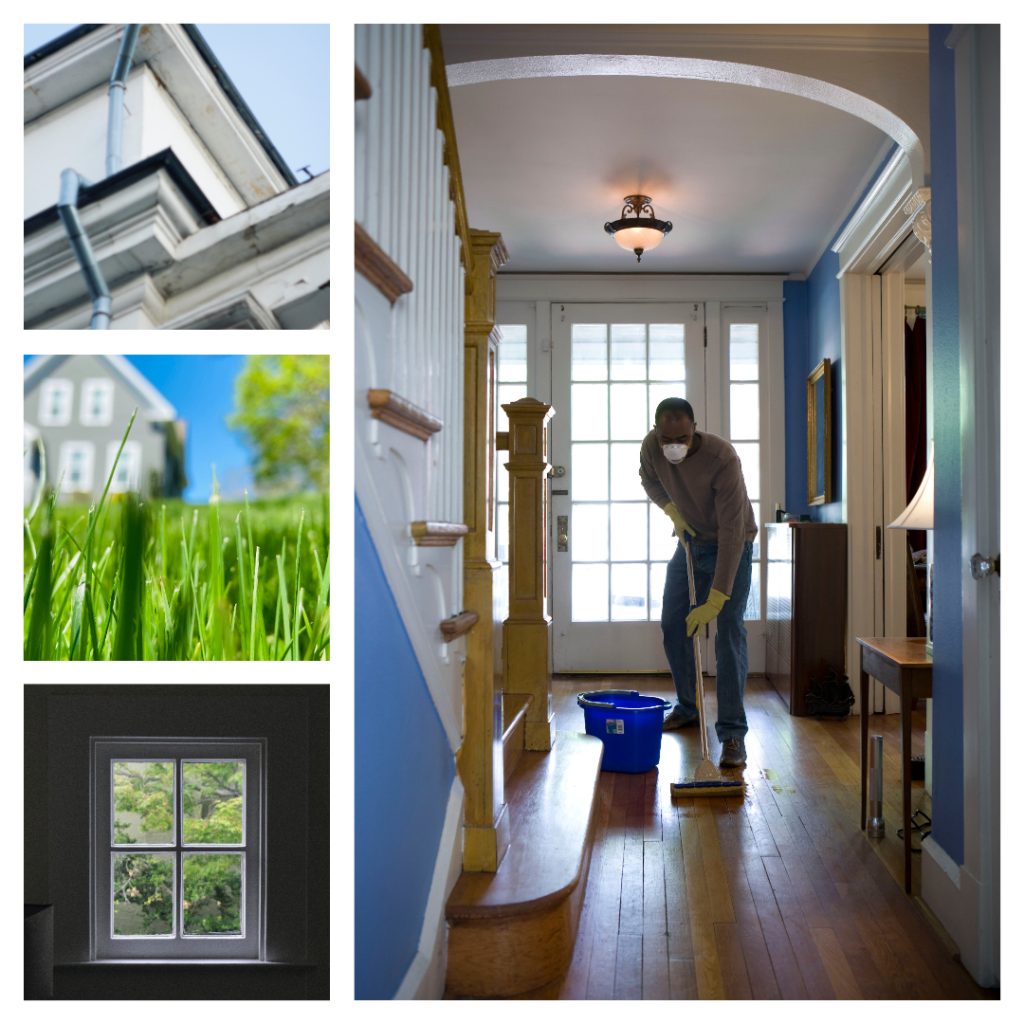 Cleaning is never fun, but you got to do what you got to do(or hire someone, but that costs money). When the weather gets warmer everything that's been neglected all winter needs a little revamping. We thought at Ohio's Best Home Improvement with 25years worth of experience thought we'd share some tips on spring cleaning!
Gutters, Lawn, Windows, & Smoke Alarms
Gutters: They keep water away from your foundation and siding, so its important to clean out your gutters a couple times a year(or more depending on how many trees you have).
Lawn: Make sure you clean up anything that was hidden under snow. Otherwise if you don't you could cause dead spots in your yard. Trim any other plant life that needs it. A lot of folks aeration helps your lawn be more full, and thicker.
Windows: Screens during the winter months along with your windows take a beating. Replace screens, and warped screen, so you don't let bugs in the home. Always clean and check windows for broken seals(cloudy window pane), faulty locks. Better to be safe than sorry!
Smoke Alarms: Alarms can malfunction. So always test when you can. Alarms that are 7years old, we would consider replacing them.
Enjoy the Tips! Check out are latest updates on Facebook, and Google!