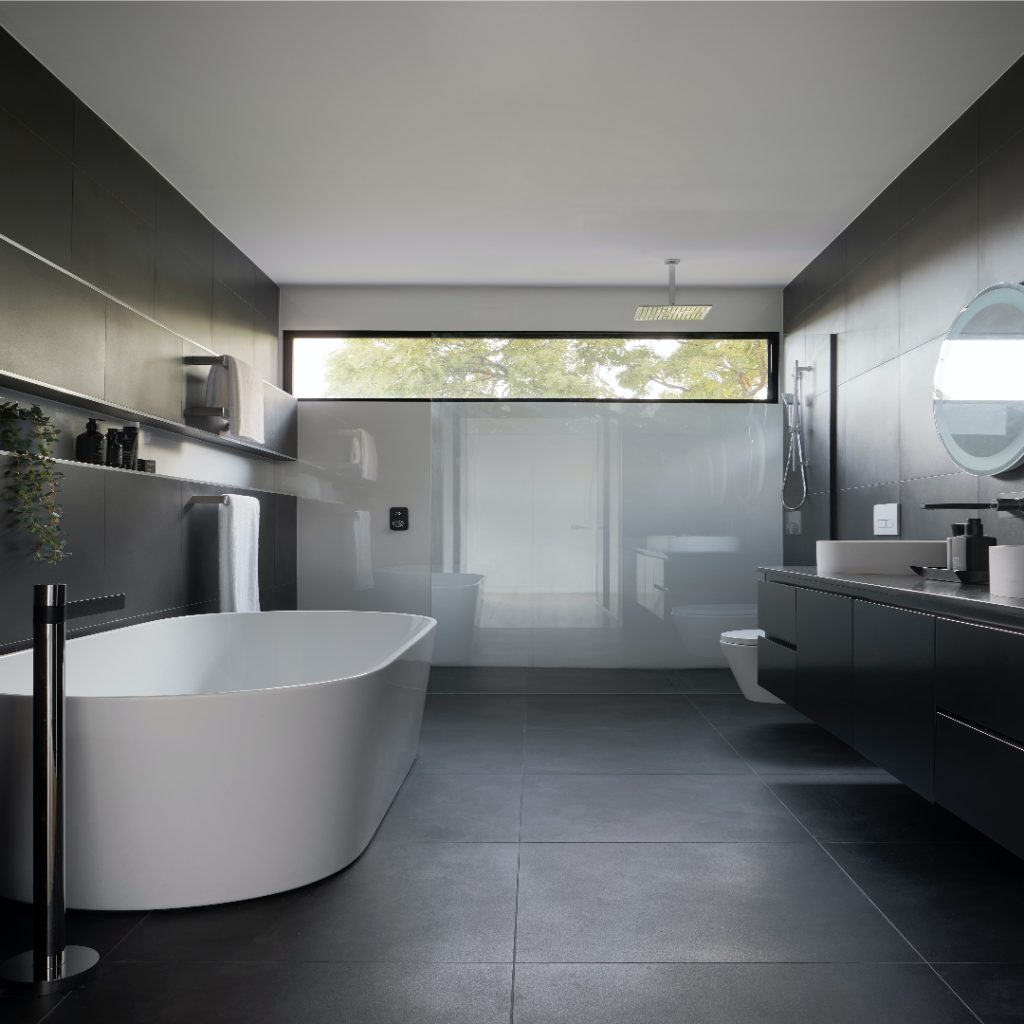 With all the stress we endure, one of the things you might enjoy is a hot bath/shower at the end of the day. And since Covid I'm sure were all a little worried about our health. We spend a lot of our lives in the bathroom, that's where we start and end each day. A lot of folks are designing the bathrooms for comfort, and for functionality so that they can have time to relax and enjoy themselves. So we decided at Ohio's Best Home Improvement that we'd share the top bathroom trends for 2023!
Top bathroom Trends Include, Walk-In-Shower, Dark Finishes, And More!
Walk-in-Shower: These are one of the top trends of this year. A lot of folks are choosing to either expand their shower sizes, make a two-person shower, adding shower seats, multiple shower heads, and even zero-entry showers for accessibility for all ages!
Dark Finishes: You'll notice more bold warmer tones, and more saturated finishes. Adding lots of texture makes your bathroom give a statement.
Floating Shelves: Is a great way to add storage without getting in the way, and looking beautiful and clean. There found everywhere in today's homes so don't worry about them going out of style!
Gold Accents: Gold was a thing 20 years ago, but just like everything else in the past it gets brought back to light years later. Gold matches everything, but pairs well with natural colors.
Check us out on Google & Facebook for the most up to date information!