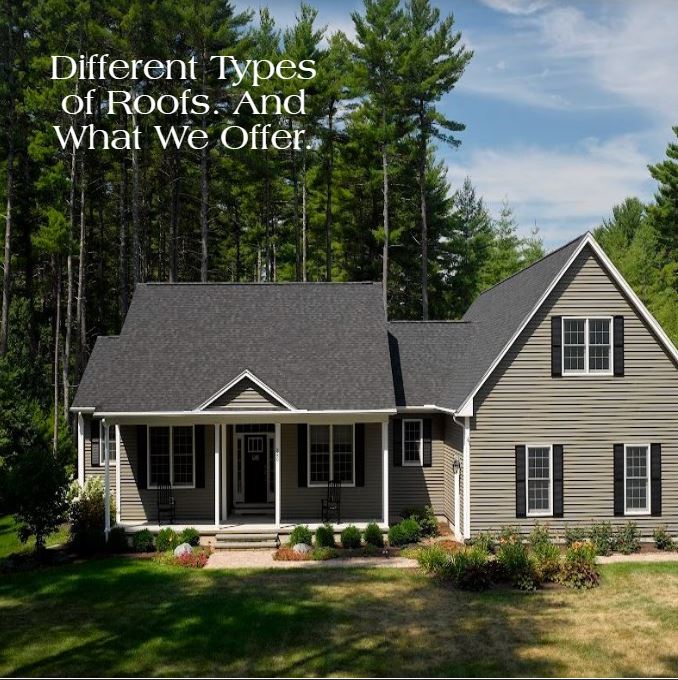 Your roof is the start of your protection for your home and its bones(structure). That's why Ohio's Best Home Improvement thinks it's important for the Dublin, Ohio area to have some information on roofs before you get started on updating your home. Read below!
Gable Roofs
Gabel roofs are used around the world and are simple because of the roof timbers and the rectangular shape. They are built this way to prevent ingress of water, and the shallower pitch helps with rain, strong winds, wind exposure, and supports snow better. More weather resistant than flat roofs!
Different Types of Gable Roofs
Front gables, are popular in Colonial-style homes. Above the front door with the flat gable serving as a pediment above the entrance.
Gables, have flat areas in the front.
Box gables, just describes a gable that extends over the flat surface of the house.
L-shaped gables, meet at the right angles over two sections.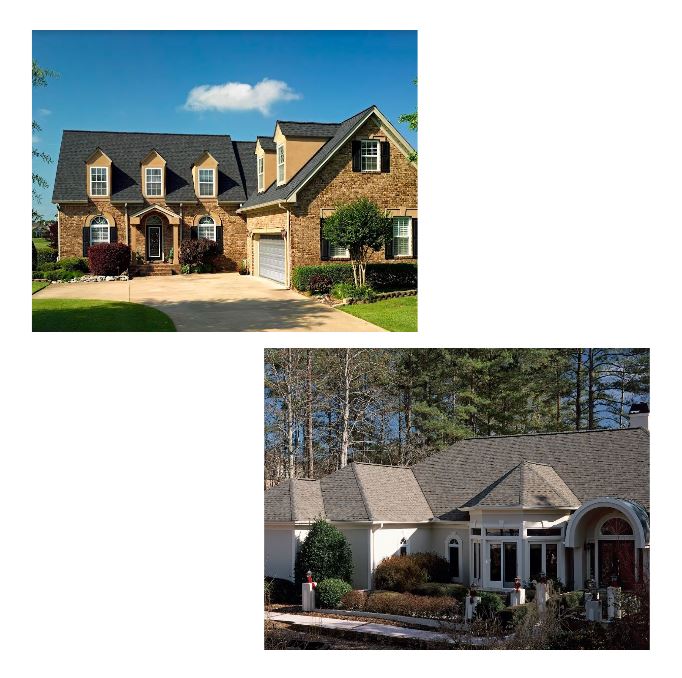 Hip Roofs
Hips roofs are where all the sides slope downwards to the walls. Has no gables or other vertical sides of the roof. So it's shaped like a pyramid. This would be a good choice if you live in an area with high wind issues. Steeper pitches tend to cause the wind to stall as it goes over slowing down the the effect.
Different Types of Hipped Roofs
Simple hip, which is traditional hip roof on a rectangular frame with 4 sloped sides.
Half hip, also known as half jerkinhead roof which is a combination of hipped style of gables.
Pyramid hip, is exactly what it sounds like. Stands on square structures with 4 equal sides.
Dutch gable hip, is a hip roof with a gable at the top.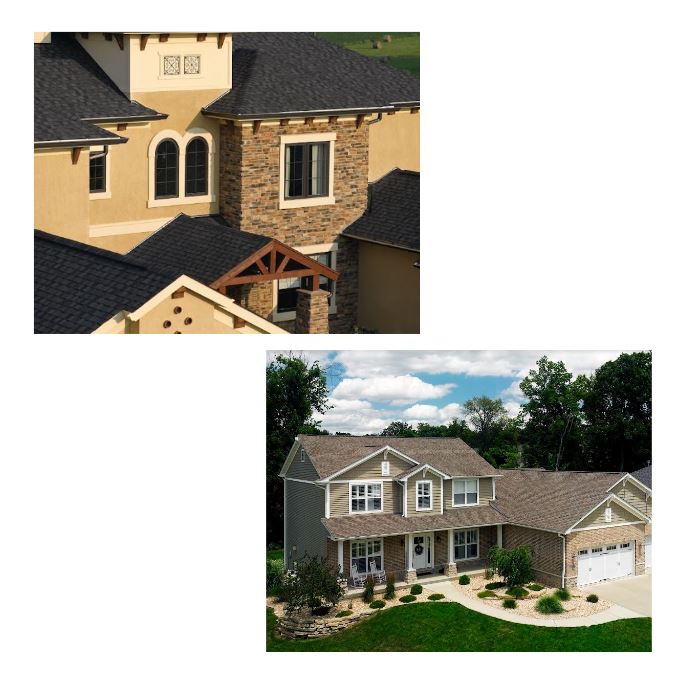 Flat Roofs
Have an extremely low pitch, and it's almost at horizontal level. Mostly built for the desert area to allow the roof space to be used as a living area, but mainly used for commercial buildings. The downside of flat roofs is not having slopes, which can cause puddles to stay up there and cause leaks.
Different Types Of Flat Roofs
Spray on is high-density polyurethane foam applied with a wand or sprayer for the first layer. The second layer is a waterproof elastomeric top coat. Often will be gray or white.
Build-up roofs are made of textured tar. And a gravel exterior. Low maintenance and reasonable in price.
A thermoplastic membrane flat roof is a single layer of material fixed to the roof with screws and plates. Comes in two colors white and gray, but it can also come in other colors.
Green flat roofs are made of living plants. That can lower energy bills, and absorb air pollutants.
What We Use!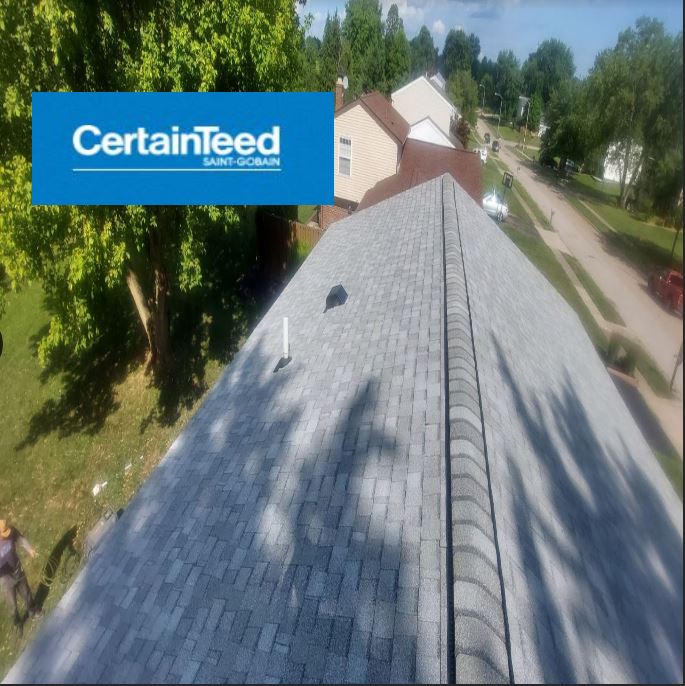 CertainTeed is high quality, and reliable choice for your home. It has a dual-layer design that gives it a dimension of wood. These asphalt shingles offer the heaviest weight and a variety of color options to choose from.
What's in the product that makes it stand up to its lifetime warranty?
Quadra bond firmly secures the layers of shingles together.
Has a streak fighter technology that provides reliable, long-term protection against black streaks caused by algae. Copper-infused surface granules act as a natural anti-algae property so you don't have to worry!
Certa-Seal is a high grade adhisive made from asphalts, and polymers that seals shingles together on the roof to safeguard against wind up-lift, shigle blow off, and moisture.
Nailtrack removes the guess work with three separately defined lines, showing a large area to guide nailing and smaller area for extreme steep-slopes.